Coordination Council of Diaspora
The Coordination Council of Diaspora represents and coordinates relations with the Diaspora.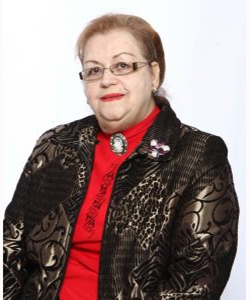 Canada – Adriana Fishta-Bejko
Doctor of Science in leadership in education focusing on foreign languages. Ms. Fisha-Bejko is a well-known teacher, author and scholar. Serving for 42 years as a teacher, she has established good relationships with leaders in the field of education, parents, and students, having positive influence in various countries of the world through teaching in several continents and states. In recognition of her achievements in education, in 2002, she received the "Who's Who" award for the American continent and the "Lifetime of Achievement" title for 2019. In May of 2018, she was elected as chairman of the "Foleja e Shqiponjave" school board in Calgary, Alberta.[/fusion_text]
France – Anila Hyka Smorgrav
She is a professional in the IT field. In 1997, she completed her master's degree in IT. In 2003, she mastered French at the Sorbonne University and started working as a professor at the same institution. Simultaneously, she led several projects and serves as a business consultant in Europe. In addition, she is active with the Albanian organizations in the diaspora.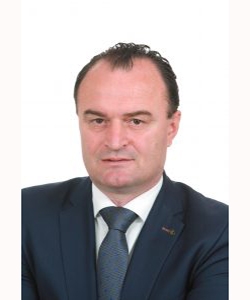 Netherlands – Ardian Lekaj
Mr. Lekaj is considered to be a success story in business in Europe and beyond. He completed his undergraduate studies in economics at the University of Tirana and his master's degree in social security in the Netherlands. Since 1991, he lives in the Netherlands and is working on several infrastructure projects across Europe. Mr. Lekaj is an important financial expert and manages businesses and projects with significant financial value. He is actively supporting the Albanian communities abroad.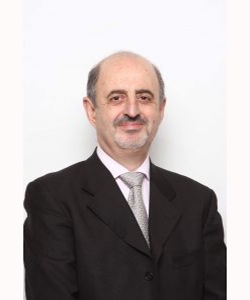 Canada – Ardian Radovicka
Mr. Radovicka is an engineer with a passion for painting. He migrated to Canada in 2006, where he has organized various artistic and cultural activities. Mr. Radovicka provides a valuable support to the education and career counseling of young Albanians in Canada. He helps them with advice related to the labor market in Canada. In 2016, he became a member of the Don Valley Art Club.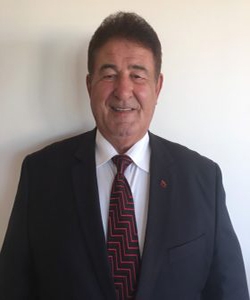 Australia – Bashkim Bekiri
Mr. Bekiri serves as Chairman of the Albanian-Australian Community Association. He has special merits in organizing the Albanian community in Australia and maintaining strong ties with his homeland. He has initiated various activities related to the Albanian culture and tradition and has a great impact on the Albanian community in Australia.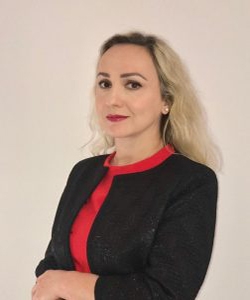 United Kingdom – Brikena Muharremi
She is the first female Albanian lawyer in the United Kingdom since 2005. Ms. Muharremi has completed her undergraduate studies in Law at Westminster University in London. She has served as the chairman of the Albanian Lawyers' Association in the United Kingdom for the last 5 years. She is a licensed barrister in London with the right to represent people in all courts in England and Wells. She is well-known in the Albanian community in Great Britain.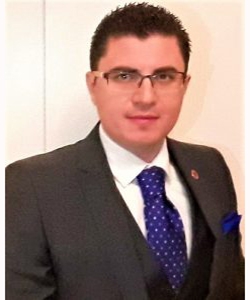 United Kingdom – Endri Hatillari
Mr. Hatillari is a resident in UK for over twelve years, where he has also successfully completed his undergraduate and postgraduate studies being awarded a Master of Science (MSc) Degree in "Development Management". Mr. Hatillari has held a multitude of management roles while working for international corporates in the telecommunication and banking industries. Moreover, he has built a broad professional experience working within NGOs and Academia, as well as for a number of local authorities in the UK. He is currently working for London Borough of Brent in the Housing Department. This role enables him to be in contact with the Albanian Community on a daily basis. In 2018 he was selected as official candidate to stand in the Local elections in the London Borough of Harrow, very nearly being elected after increasing the vote by over 1000! Mr. Hatillari, has played an active role throughout the years in promoting the image and the positive values of the Albanian speaking community in UK by leading through example.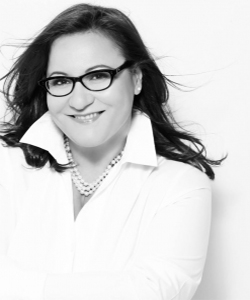 United States of America– Esmeralda Mosko
Ms. Mosko is a Board Member of the Albanian-American Women's Organization, "Motrat Qirjazi" in New York. Also, she has founded the "Global Albanians Foundation". Ms. Mosko has a special interests in children's rights and advocacy for education and human rights. She was working at the US Embassy in Tirana, where she received the "Meritorious Honor Award" by the US Department of State.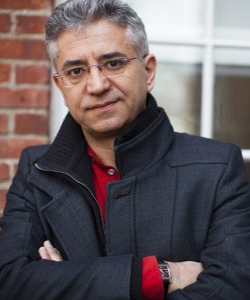 Greece – Gazmend Kapllani
Mr. Kapllan has completed his PhD in Law and Philosophy in Athens. He has been working as a professor for several years and has published several papers on politics and Greek literature and has also done research on various issues. He has a great contribution in the political life in Greece and has attended several international conferences.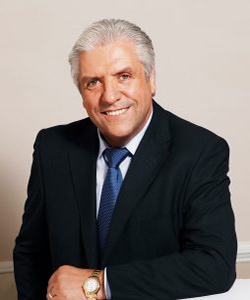 Germany – Lazim Destani
Born in Tetovo, he migrated to Germany at an early age for economic reasons. In 1987, it established his first business in transportation, "Sharri Tours". He has been following the overall situation in Albania, with a special focus on unemployment and economic hardships. He is continuously supporting education, sports and culture, considering it a humanitarian and patriotic obligation.  He has received several honorary titles from the Albanian authorities: "Doctor Honoris Causa" at the University of Tetova; Medal of Merit by the President of the Republic of Kosovo; and "The Nation's Honor" award by the President of the Republic of Albania in 2012.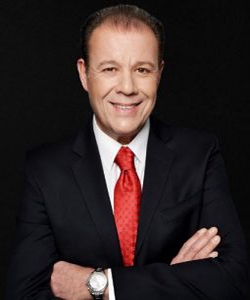 United States of America – Mark Gjonaj
Mr. Gjonaj serves as a counselor in the New York Municipality representing the Bronx District. He graduated at Saint John's University and is the first Albanian-American in the Municipality of New York elected since 2017. Meanwhile, during the period 2012-2017, he was a member of the New York Assembly. In addition, Mr. Gjonaj, has supported the Albanian diaspora through various philanthropic activities.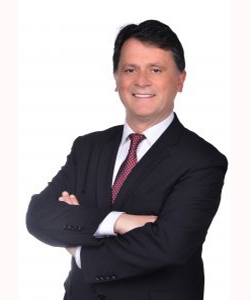 Turkey – Namik Shabi
Mr. Shabi serves as the Chairman of the "Vatra" Association in Turkey and has an important contribution in promoting Albanians in Turkey and attracting foreign investments in Albanian territories. Mr. Shabi has contributed to the establishment of the Albanian cultural centers and the presence of Albanian associations in Turkey. He has organized a wide range of activities of the Albanian communities in Turkey.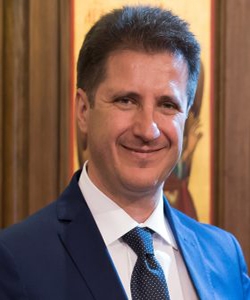 Italy – Rosario Petta
Mayor in "Piana dei Albanesi", the Arbëresh Municipality in Italy. He has a valuable contribution in preserving the Arbëresh language and traditions as well as in organizing various cultural activities. Mr. Petta is a distinguished activist and coordinator of the activities organized by the Arbëresh community, especially in relation to the country of origin.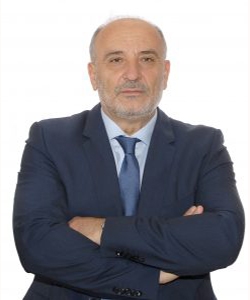 Switzerland – Sokrat Sinaj
Born in November 1956, Sokrat Sinaj studied agriculture at the National
Institute of Agriculture in Tirana. After competing his PhD thesis at the
Department of Agriculture and Food Science of the National Polytechnic
Institute of Lorraine in Nancy, France, he spent two years as postdoctorate fellow at the Scientific National Centre of Research in Nancy,
France. He became then Ass. Professor at the Swiss Federal Institute of
Technology in Zurich, Switzerland (ETHZ) for 12 years before joining the
Swiss National Institute for Agriculture (Agroscope) on September 2007.
In 2005, he obtained from French Ministry of Education and Research the
title Professor of the universities. He has coordinated various international
research projects and published more than 200 articles in international
scientific journals. He is member of scientific committees for several
international journals and actively supports the interests of the Albanian
communities abroad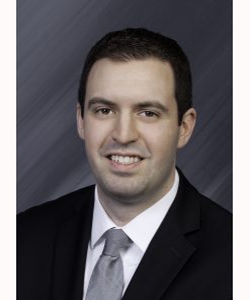 United States of America – Visar Tasimi
Mr. Tasimi founded the Albanian School in Waterbury in 2011 and the annual Albanian Community Scholarship. Also, he is the director of the Albanian Artistic Festival in Waterbury. He has been cooperating with the US Senate and has been invited to the Connecticut Assembly for issues such as teaching in Albanian and recognition of driving licenses in the United States.